Another 3 billion euro for rural development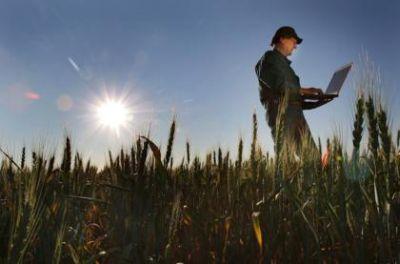 Agency of Payments for Rural Development and Fishing (APRDF) announced that it has already made 3 billion euro payments to beneficiaries of National Program for Rural Development (NPRD). The financial allocations for 2008 and 2009 were totally absorbed (1.14 billion euro, and respectively 1.5 billion euro) and APRDF begun the payments process for 2010 financial allocations (over 1.4 billion euro).
The absorption of European funds registered a progressive trend both in terms of engaging funds and payments to beneficiaries. "I think we'll manage to totally absorb the funds for agriculture and rural development, taking into consideration that we've already begun extracting money from 2010 financial allocation that needs to be spent by the end of 2012. Therefore, I consider that there is no risk regarding a possible disengagement of European funds that we pay to NPRD beneficiaries", said Mihai Gavril Vadan, CEO of APRDF.
2,000 projects completed
European nonrefundable funds are given to Romania on annual financial allocations that mark EU's financial commitment towards our country. Each financial allocation comprises the maximum financial commitment of European community towards Romania for a specific year and for the validity period.
These annual financial allocations have to be spent on an "N+2" basis which specifies that each annual allocation has to be spent in maximum 2 years. For example the annual allocation for year 2008 had to be spent by the end of 2010, and the one afferent to year 2009 by the end of 2011.
NPRD beneficiaries - farmers, manufacturers, small and median enterprises, local public institutions and NGOs – have signed financing contracts of over 4.17 billion euro. From over 43,000 projects for which were signed financing contracts, 2,000 projects are entirely completed and the remaining projects are in different implementation stages.
The funds that were virtually available to Romania, respectively nonrefundable money allocated to National Program for Rural Development totaled 9.7 billion euro, by now.
7 billion of total were assigned for APRDF investments. The remaining 2.7 billion were assigned to finance measures of direct support.
Did you liked this article? Send it to your friends too!
Votati articolul
Nota:

5

din

1

voturi
Other Articles: